Our Facilities
Best luxury top hills hotel in Rumtek Sikkim with world class facilities. Offering Comfort, Cozy & Luxury Stay at Teen Taley Resort. Explore affordable luxury Hotel in Rumtek Sikkim.
Village Hikes & Cycling

Morning-prayer in a temple or monastery

Traditional hot stone bath

Ethnic rituals and cultural programme

Learning cooking on local cuisine

Visit to local primary school to meet the tiny students

Excursion to nearby scenic location

Observing daily village life with interaction with the local villagers or perhaps meet the most aged person in the village

Interaction with the monks or priests to learn about the religion and its philosophy.

Observing the process of making local brews

Bird watching

The process of agriculture, Handicraft making
ABOUT US
Sikkim, warm-hearted and free is a place you would fall in love with. It's clean, green and all organic, it has a cold breeze and people are friendly and hard-working here. In the midst of all these, you have the Himalayan range and the picturesque Kanchenzungha.

Read More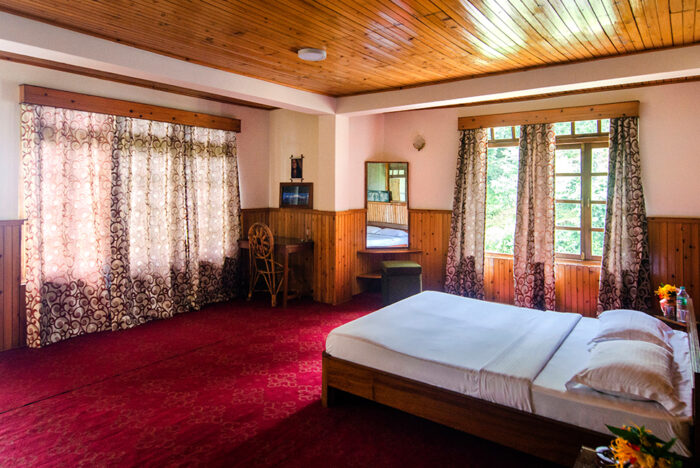 Frequently asked question
Here are couple of FAqs, please free free to write us if you have more questions.
Where is Rumtek? 
Rumtek is located 24 kilometres (15 mi) from Gangtok, the capital of Sikkim, at an altitude of about 1,500 metres (4,900 ft).
How do I get to Rumtek Monastery from Gangtok?
The most convenient way of reaching Rumtek Monastery is to take a private vehicle from Gangtok. However, you can also go for the more economical option of taking a shared vehicle. A shared taxi can be hired from the Gangtok Taxi Jeep Sevice Stand.
How Do I Get To Sikkim ?
Sikkim can be reached by flight, regular flights are of all carriers are avaible upto Bagdogra airport. From airport frequent pre-paid taxis are available to Sikkim. By rail nearest railway station is new jalpaiguri station( NJP). From NJP frequent pre-paid taxis are available to Sikkim. Buses are also available from siligurilocated near NJP. 
Bagdogra airport to Gangtok is 123 kms. From New jalpaiguri 125 kms to Gangtok .
Teen Taley Eco Garden Resort
Rumtek, Sikkim.